Posted on Thursday May 20, 2021
Lots of excited anticipation preceded the commencement of our repeat Friends of Te Papa Back of House tours this week at the Te Papa Tory Street site.   Our small group was soon rendered captive to the storytelling of Archivist Jennifer Twist.
Wonderful highlights of the archival collection, to name just a few, were Sir James Hector's records from 1857 to 1903 including his letter books and personal accounts.   Sir James was a celebrated geologist and explorer, the first Director of the Colonial Museum [Te Papa's predecessor] for 40 years and he could be considered the founding father of Te Papa.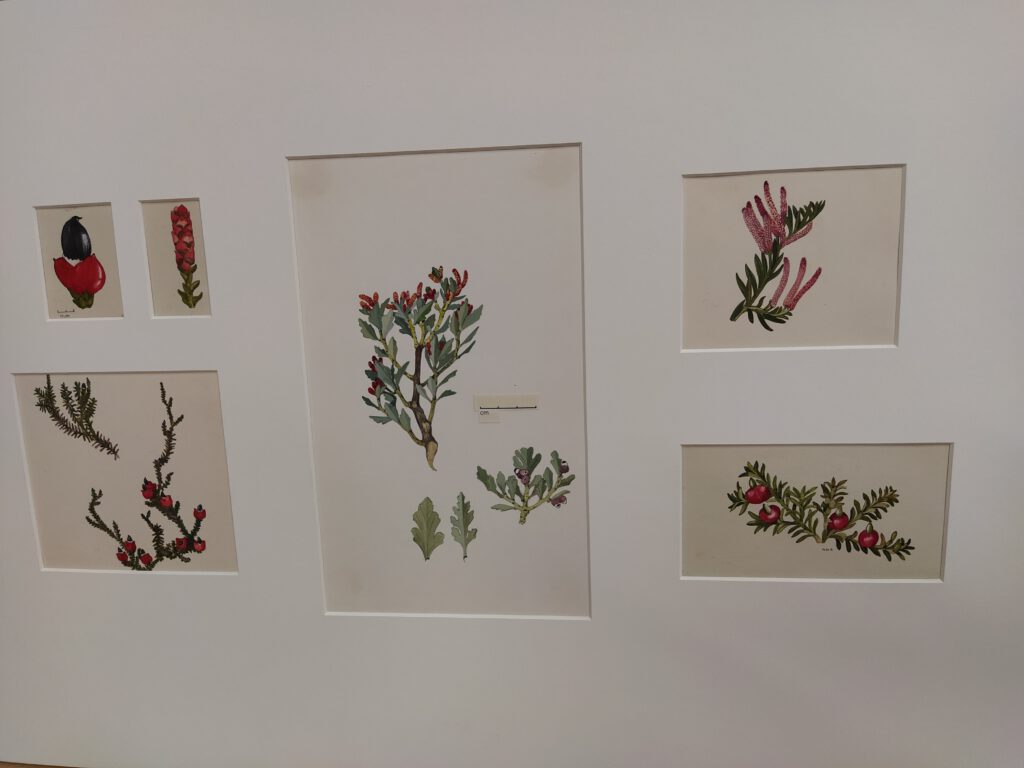 We viewed in awe watercolour sketches by Nancy Adams, who as well as being a botanist, was also a well renowned botanical artist and museum curator.  Nancy sketched seaweed, flowers, plants and trees, and was part of the local Whittaker Chocolate family – and was known to share samples of chocolate from her family's factory with archival staff whenever she visited – something that went down very well!
We were saddened by a paper copy of a young soldier's Gallipoli diary whose ink had faded over time; he talked mainly about the weather – possibly to protect his New Zealand family from knowledge of the horrors of war.  Each page of the diary had a second 'copy' page to send home to his family.
Next a collection of Bernard Roundhill's work; Bernard was probably New Zealand's most successful commercial artist and did a lot of work for wellknown companies such as Watties [including illustrations for their tin labels], Winstone Limited and Yates. We saw paper copies of some of his original Yates seed packet illustrations.
Jennifer spoke of Theo Schoon, a New Zealand artist, photo grapher and carver of Dutch descent who was viewed as a controversial figure in his time. Te Papa's Archive has an extensive collection including sketch books, photographic negatives and correspondence.   He was very interested in Maori art and studied the early Maori rock drawings in Canterbury caves and later produced a series of photographic studies of mudpools and silica formations around Rotorua and Taupo.     He was fascinated by the Maori designs in Moko, carved gourds and kowhaiwhai [meeting house rafters] Later in his career Schoon carved pounamu  (greenstone or New Zealand jade).
Our tour ended too quickly.  Thank you Jennifer for sharing your time and extensive personal knowledge.
Ann Walker
Committee