Posted on Wednesday May 28, 2014
Mā wai e ranga o tātau mate e hingahinga nei i te wā o Matariki?
E rere ai te wai o ngā kamo kore mutunga
Ko koutou ngā Māreikura, ngā Piki Kōtuku
Whakarehu atu rā ki tawhiti nui, tawhiti roa, tawhiti pāmamao.
Every year, approximately 300 senior Māori performing artists pack their bags with their most precious adornments and make the journey from around the country to Te Papa for the annual New Zealand Post Kaumātua Kapa Haka.  If you have never seen or heard of this event before, you are missing out on something truly special!
The event is an opportunity for senior kapa haka performers (aged 55 and over) to share their skills and knowledge of Māori performing arts with a multitude of family, friends, colleagues and general public at Te Papa in celebration of Matariki, the Māori New Year.
In partnership with He Kura Te Tangata, a national trust formed for the continuation of Māori Performing Arts for Kaumātua, and New Zealand Post, Te Papa is once again looking forward to hosting this fabulous event as part of the Matariki Festival.
This year, Māori Television is also supporting the event by streaming performances live online so they can be viewed anywhere in the world with web access, enabling expatriates from Aotearoa to watch their loved ones 'strut their stuff' on stage.
The kaumātua who participate in this event pay tribute to prolific 20th century composers such as Sir Apirana Ngata, Kohine Ponika and Kingi Tahiwi and their well-known songs, providing a living link between those who have gone before us and the generations of today.
The theme for this year's Matariki Festival at Te Papa is kaitiakitanga or guardianship, which is fitting for this occasion as kaumātua are considered the guardians and sharers of knowledge, skills, stories and tikanga (protocols) handed down by their ancestors. We, in turn, have a responsibility to care for them as important people in our lives.
The New Zealand Post Kaumātua Kapa Haka is a wonderful opportunity to celebrate Māori elders and performing arts and is a great way to wrap up the Matariki Festival at Te Papa.
The New Zealand Post Kaumātua Kapa Haka will be held on Saturday 28 and Sunday 29 June, 9.00am to 4.00pm in Soundings Theatre, Level 2, Te Papa. Free entry.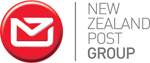 About Matariki
The star cluster Matariki (also known as the Pleiades) appears in the dawn sky above Aotearoa New Zealand in late May or early June. The new moon following the rising of Matariki signals the Māori New Year.
The significant time of Matariki is becoming more and more widely acknowledged throughout Aotearoa and has been revived as a celebration of people, culture, language, spirituality and history, while maintaining its customary importance. It is a time for whānau and friends to come together to reflect on the past 12 months, acknowledge those who have departed and look towards the year ahead.
Matariki Wellington, 1 June – 26 July 2014
For full details of this region-wide festival, check for details here or phone the Friends office (04) 381 7051 for a brochure to be posted to you.