Posted on Thursday February 10, 2022
We regretfully announce that we feel ill advised to continue with our planned trip to Taranaki from April 27th-30th. We have dates in late September set aside, and notification is being made to those who had confirmed spots on the April tour.
As the tour sold out within a couple of hours of it's announcement last year, we had a long waiting list. We will proceed with offering places on the September tour in order of receipt of the original Expressions of Interest. If a place becomes available for you, we will contact you with an offer.
So, I hope to see many of you in the best time of the year in the best province!
Wednesday.
Welcome Dinner at Social Kitchen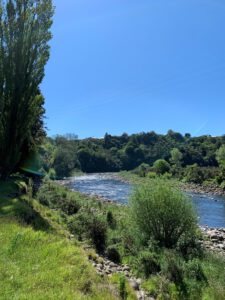 Thursday.
Local and central – on foot
Morning – Walking tour, Puke Ariki museum, followed by lunch at Monica's Eatery.
Afternoon –   Venture Taranaki presentation, Curator's Tour at the Govett Brewster/ Len Lye
Friday.
Big Day Out South
Visit Te Awe Awe Bridge on route to our North Egmont Visitor Centre presentation with DOC Rangers and goblin forest walk
Lunch at the Shakee Pear, Taranaki Pioneer Village, Stratford then bus further south to visit Tawhiti Museum, Hawera.
On our return journey we stop at Fenton Street Art Collective, Stratford, for gin tasting, art and poetry.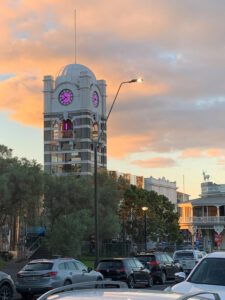 Saturday.
West: Natural World and History 
This day begins with a Chaddy's Charters boat trip out to sea, followed by morning tea at the Bach on Breakwater.
We then bus to Pukeiti, a garden of National Significance, with lunch at Rainforest Café.
On our return journey we stop at Omata Stockade, then end the day's outing at Taranaki Catholic Cathedral with guided tour of the church and it's Michael Smither works.
Farewell dinner at State Bistro.