Posted on Thursday July 15, 2021
Have you ever wondered exactly what happened to Kaikoura in the 2016 earthquake, why and what might happen in future? Join geologist Hamish Campbell  on a Friends of Te Papa sponsored tour of Kaikoura's geological features that explores these questions. We'll also take in some whale watching, visit the Kaikoura Museum and St Oswald's church and enjoy some of Kaikoura's namesake food, crayfish.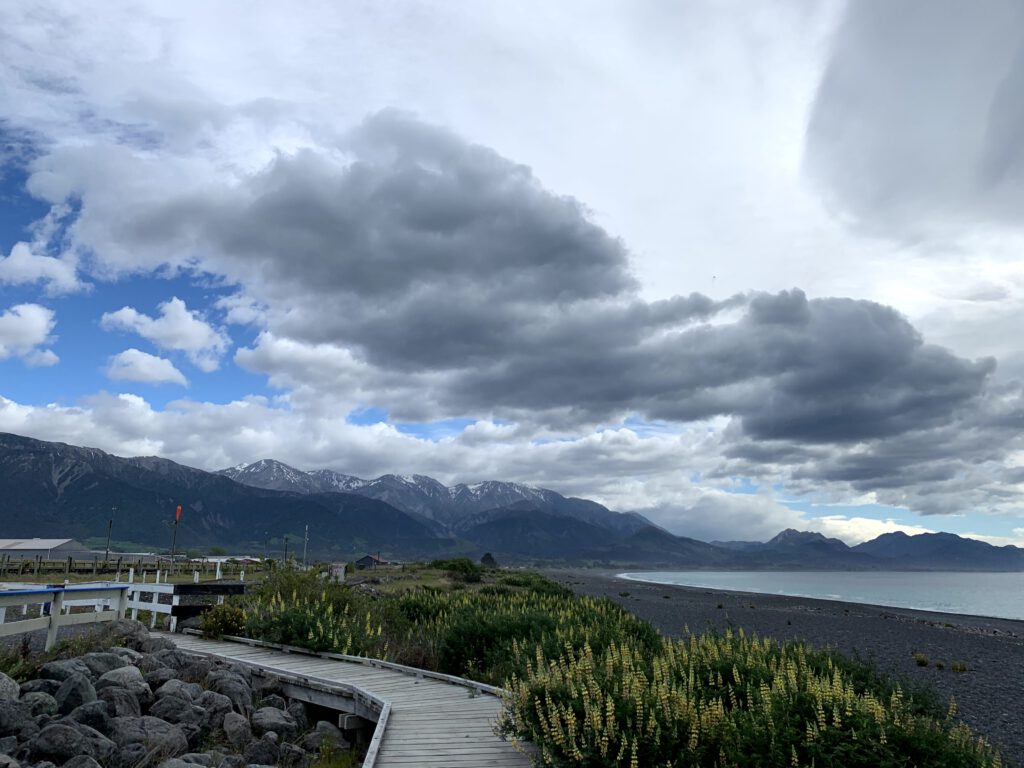 Our trip,  from 19-23 October 2021, will begin in Wellington where we'll take the ferry to Picton and then the Intercity coach to Kaikoura, staying at the Bella Vista Motel. Over the next few days we'll take a chartered bus to a number of geological points of interest from where we can view the earthquake's impacts and the geological features that caused them. Hamish will tell us the story of the 2016 earthquake and where it fits into Kaikoura's, and New Zealand's, longer and larger story.
We'll finish in Kaikoura with a whale watching tour. Finally, we'll settle back in comfort on the Coastal Pacific train to Picton in time to catch the ferry back to Wellington.
Meals are not included in the price of this trip, but staying at the motel enables you to organise your own breakfasts and lunches and there will be opportunities to try a range of Kaikoura's best restaurants. We recommend you allow a budget of approx $600 for meals.
Transport (ferry, Intercity coach, local bus, train), accommodation, and whale watching costs are included in the cost per participant of $2000.
Expression of interest are now invited from Friends Members who would like to join us on this tour. As with our May trip to Golden Bay, also led by Hamish, participants must have good mobility and the ability to negotiate a variety of terrains including hills.
To register your interest email friends@tepapa.govt.nz or phone the office (04) 381 7051.