Posted on Friday July 30, 2021
Friends of Te Papa were treated to a special presentation by Wellington-based independent researcher, cultural historian and linguist Dr Olga Suvorova.
Dr Suvorova's five years of research into this topic sourced items from private correspondence between Rutherford and his students, photos and diaries from Russian primary sources and from Te Papa's collection . This research contributed to a fascinating and in-depth lecture exploring Rutherford's work at his laboratory in Manchester and Cambridge in England and his connection to and lasting legacy with his Russian students and fellow scientists.
Lord Rutherford (1871- 1937) is held in great esteem in New Zealand as a graduate of the University of Canterbury, a remarkable scholar and whose ground breaking research gives him the title of "the founder of nuclear physics." Rutherford was awarded the Nobel Prize Medal for chemistry in 1908.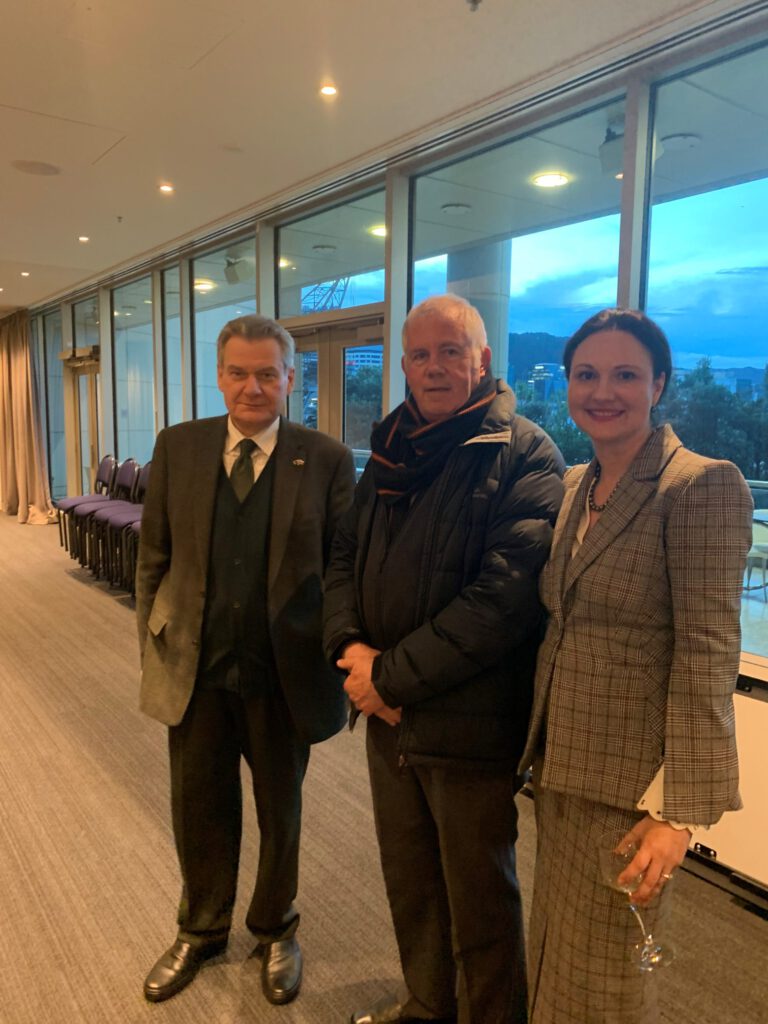 Although several biographies of Rutherford have been written, the research by Dr Suvorova drew attention to Rutherford and his Russian connections, and presented one of the world's greatest scientists and most outstanding New Zealanders through a Russian lens.
It was interesting to learn of Rutherford's significant influence on his Russian students. Rutherford was also ahead of his time promoting diversity and inclusion in science.
Dr Suvorova recently published an article "Rutherford and Russian Physics: The Critical Influence of the Human Factor" in the Journal of the Royal Society of New Zealand (Article ID: TNZR 1914690).  Many of Rutherford's students and Russian scientists were influenced by his research and translated Rutherford's books and scientific papers into Russian and themselves went on to excel in the discipline of nuclear physics.
Today Rutherford symbolises the values of the true scientist – original thinking, scientific intuition, bold imagination and the art of experiment. However, for many of his Russian students, in addition to the above qualities, Rutherford's personal qualities, principles, values and leadership played a most important part in helping shape their civic position and moral values in the maelstrom that was the history of Russia and Europe in the first half of the twentieth century
Rutherford owes his wide popularity in Russia and the Soviet Union both as a scientist and as a teacher to a greater extent to his professional and kind attitude to his Russian students, one of whom quoted:
"People like Rutherford cease to be the national pride of the countries where they were born and where they worked – they become the pride of all mankind." – Pyotr Kapitsa, Nobel laureate and Rutherford's Russian student.
Friends of Te Papa again extends its appreciation to Dr Suvorova for another fascinating and insightful lecture following on from her presentation to Friends earlier this year on Maori Tāonga in Russia.
Susanne Lang
Committee
Feature images provided and reproduced courtesy of S.Taylor-Offord