Posted on Thursday October 31, 2013
A great line-up of New Zealand's top archaeology experts will present their recent research at Te Papa on 12 November in Soundings Theatre. Seldom do you have the opportunity to have three experts together talking about their work.  This is an occasion not to be missed.
Below are details on the topics they will present.  Booking details here.
Archaeology: New frontiers of Pacific Research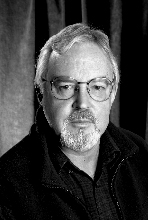 Atholl Anderson – On the margins of Austronesia
Emeritus-Professor Atholl Anderson's doctoral research was in subpolar Scandinavia and he has focused subsequently on the nature, timing and impact of human colonisation on oceanic islands.  From the Australian National University he directed the major programme, Initial Colonisation in the Indo-Pacific Region, with field projects in (Pacific Ocean): Philippines, Japan, Palau, New Caledonia, Fiji, Niue, the Line group, French Polynesia, Galapagos, Juan Fernandez and south Polynesian islands, plus in (Indian Ocean): Chagos, Seychelles and Madagascar. He also works in ethno-history. His publications include the books: Prodigious Birds: Moas and Moa Hunting in Prehistoric New Zealand (1989), The Welcome of Strangers (1996), and (edited), The Global Origins and Development of Seafaring (2010).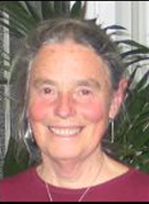 Janet Davidson – Studying the people of the past: changing attitudes and new developments
Dr Janet Davidson was senior curator of the Pacific collections at the Museum of New Zealand Te Papa Tongarewa until her retirement in 2002. She has carried out archaeological fieldwork in New Zealand and the tropical Pacific, including Samoa, Tonga and the Society Islands. Her numerous publications include The Prehistory of New Zealand (1984).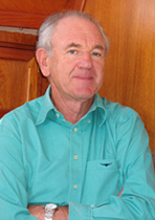 Geoff Irwin – The lake village of Kohika and archaeological approaches to the study of Maori settlement patterns in the north
Professor Geoff Irwin has carried out fieldwork in New Guinea, the Solomon Islands, Fiji, Indonesia and New Zealand. In the Pacific he has studied early colonisation, navigation and the emergence of seaborne trading systems. On one occasion he took his 11m yacht across the western Pacific, retracing the path of the Lapita culture that was ancestral to Polynesian. In New Zealand he has studied the emergence of northern Māori landscapes dominated by pa. He has also had a long interest in wetland archaeology and has undertaken extended research on the Kohika lake village, New Zealand. His publications include the book Kohika: The archaeology of a late Maori lake village in the Ngati Awa rohe, Bay of Plenty, (2004).