Posted on Friday June 10, 2022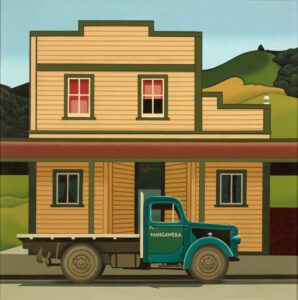 Explore the work of Robin White's 50-year career on this guided tour of Te Papa's latest exhibition in Toi Art, Robin White: Te Whanaketanga | Something Is Happening Here.
Join your guide and hear the stories behind pieces in the White's celebrated portraits and Aotearoa landscapes from the 1970s as well as other works in the national art collection.
Get even more out of your visit through Toi Art with this insightful tour experience by booking a tour and antipasto platter package.
Click here to grab your ticket:
As a Friend of Te Papa you'll receive 20% discount when purchasing an adult ticket. To claim your discount enter your promo code RWFOTP22 at checkout.
Feature (detail) & insert image: Robin White, Mangaweka, 1973, oil on canvas. Purchased 1994 with New Zealand Lottery Grants Board funds. Te Papa (1994-0013-1)