Posted on Friday November 16, 2018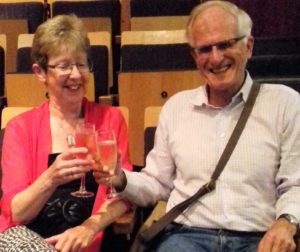 Glasses of wine in hand, Friends of Te Papa filled the Soundings Theatre on 11 November for an eagerly awaited talk on Revolutionary Dress.  It was the fifth in Peter McNeil's series on fashion, in his signature style: sparkling delivery, deft interweaving of historical events and their impact on dress, and brilliant PowerPoint illustrations.
The French Revolution began when commoners challenged the power of the clergy and nobility.  The effect on dress was revolutionary: now working people's street clothes were in fashion.  Hoping to keep their heads on their necks, aristocrats abandoned powdered wigs, knee breeches and yards of expensive cloth to camouflage themselves in grimy patched cotton.
Then of course, revolution became the new chic.  Modest elements ballooned into extravagant excess – a new wacky punk – and Les Incroyables were born.  For incroyables, think Vivienne Westwood and John Galliano in the nineteen-eighties.            
Peter tracked style changes in minute detail: the height of the heel (very low); the shape of the calf (sharply defined); the size of the cravat (so huge that the head above it looked like a pudding on a basin); a pair of bizarre earrings (dangling in the shape of guillotines – French insouciance reaching new heights).
The scope of change was breath taking.  Every detail of dress was a personal and social signal.  Before the Revolution, court dress was a standardised formula for screening the body.  After the Revolution it was all informality, individuality, and the cult of youth.  The body was almost scandalously present, so closely molded or revealed by the clothes that it seemed nude.
Having looked forward to the talk on Revolutionary Dress, Friends are waiting even more eagerly for what is, sadly, the final one, on 9 December:  Magic Fashion, on the advent of modern fashion in the 1930s.
Ann Palmer
Member, Friends of Te Papa