Posted on Monday March 18, 2019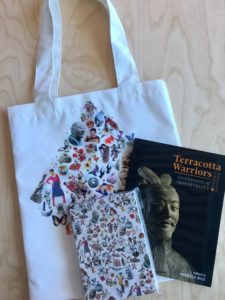 Te Papa Talks continue on Tuesday 2 April with 'How Long is Forever?'. The session will explore ways in which we understand time and immortality. How did the ancient Chinese understand time and immortality? How are our perceptions different? Friends of Te Papa get $5 off and will be entered in to the prize draw to win this amazing Terracotta Warrior tote bag and note book designed by contemporary artist Kerry Ann Lee and a Terracotta Warrior exhibition book.
Book tickets through Te Papa to receive your Friends discount and to be entered into the prize draw! The winner will be announced on 3 April.