Talk: Still Lives – A Memoir of Gaza
Who really lives behind the Gaza blockade, and what can we do about it?
Thursday 16 July 2020, 6:30 pm

-

8pm
---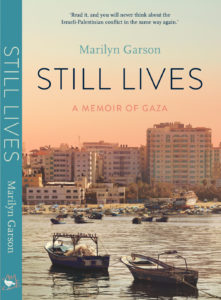 Four years, two wars, and one very unlikely female-led social enterprise. Marilyn Garson was an experienced aid professional who created jobs at the edge of war. In 2011, she was invited to move to the Gaza Strip. Join us to hear her, and her Gazan colleagues, story, overturning much of what you might think about conflict and aid, about Palestine and justice. Imagine yourself in Gaza, living behind a blockade with Covid-19.  What are New Zealand's obligations to Gaza, and how might we shape a more hopeful policy?  We'll explore wider issues around the need for a shared, global understanding of human rights and dignity, and the risks when we let others be de-humanized. As a Jew with skin on both sides of the Palestine / Israel conflict, Gaza made Marilyn dig deep into the content of her own beliefs. She speaks in the unifying language of our equal human rights.
Marilyn Garson grew up in Halifax, Canada studying political science and philosophy at the University of Toronto.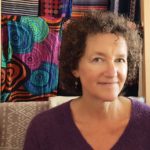 She immigrated to NZ in the 1980s and it has been her home for over 30 years. In 1998, she began creating jobs in communities affected by war, launching locally owned social enterprises or working with small businesses, working with groups in Cambodia, Afghanistan and Pakistan. In 2011 she received an offer to work and live in the Gaza Strip as the Economic Director of Mercy Corps' Gaza programme, and then as a consultant to the office of UNRWA's then-Gaza director.  In that that capacity she joined the UN emergency team that remained in Gaza to shelter displaced people through the 2014 war.  She is now the proud co-founder of the GGateway social enterprise, whose (female) leaders were recognized by TIME magazine as emerging entrepreneurial leaders.
---
Includes free parking