Tour: Botany Behind the Scenes (iii)
Explore Te Papa's Herbarium
Tuesday 21 July 2020, 11am

-

12pm
---
Get behind the scenes in the museum to experience Te Papa's herbarium of botanical treasures up close. It  is one of Te Papa's biggest collections, with some 300,000 lots.  We'll look at the diversity of plants included, and discuss why the museum has such a big collection and how it is used, including the research generated by Te Papa's botanists.  We'll also see specimens collected during the Endeavour expedition to New Zealand during 1769-1770.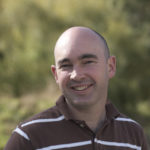 Leon Perrie, Curator Botany, focuses on New Zealand's ferns: their numbers, locations and identification. He has used DNA analyses to address this work and such questions as how ferns are related to one another and to species overseas.  He is currently working on accounts for the online eFlora of New Zealand. He also works on Pacific ferns, and has studied other plant groups, particularly Pseudopanax (lancewoods and five fingers).
Spaces are limited. This is a members only tour. Join Today!
---
Includes free parking