Tour: The Printing Museum and Whirinaki Whare Taonga
Join us on the bus for a Members Only tour in two parts
Monday 31 May, 9:30 am

-

3pm
---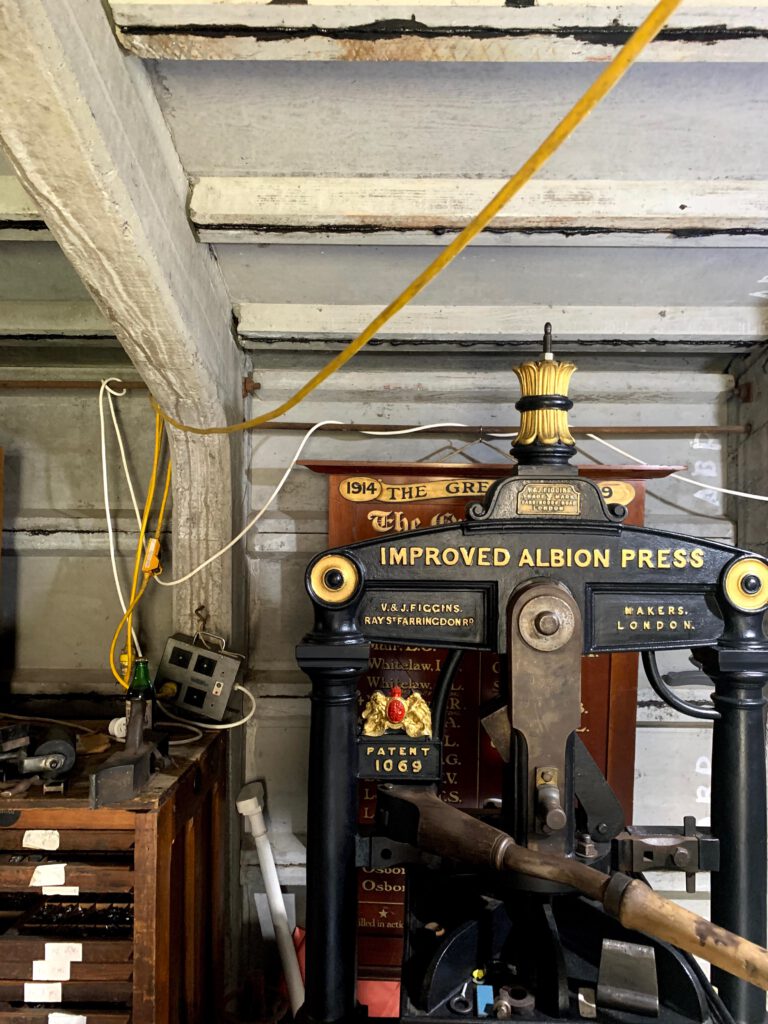 Join us on the bus for a Members Only tour in two parts. First we will be hosted by members of The Printing Museum: Whare Taonga Perehitanga in their WWII depot in Flux Road, Mangaroa. The Printing Museum began life over 30 years ago when a group of enthusiasts and professional printers began collecting items of historical and industrial interest. This was at a time when the era of letterpress was coming to an end, and had it not been for their foresight, many of these wonderful machines – some of which are now listed items of historical interest – would have been lost for ever. Despite digital domination, there has been a huge revival of interest in letterpress, with Letterpress Museums and Book Arts Centres in major cities around the world. The new wave of letterpress and book arts devotees are often young designers and artists curious about the origins of typography, and seeking artistic relief from the ubiquity of flat print.
Next we will travel to Whirinaki Whare Taonga (previously Expressions Whirinaki) in Upper Hutt for lunch at Dough Bakery. who have offered us a lovely set menu for $22pp (which will be sent to attendees), after which we will view the new extension and gallery  which opened May 15th, and which was 5 years in the making. Its opening exhibition  Te Ara: Stories of our Streets celebrates the significant stories behind the streets of Upper Hutt, its people and places, their meetings and memories, told and untold, and is the city's first major historical exhibition.
Mobility Note: For the overall benefit of the group, all participants must possess a moderate level of mobility, including the ability to undertake a long standing period around machinery and artefacts for 2 hours, using stairs, walking over gravel roads and other uneven surfaces.

---
Member $35. Numbers limited. (incl. transport, tour and free parking)