Talk: 'Dressed' by Claire Regnault
Fashionable dress In Aotearoa New Zealand 1840 to 1910
Wednesday 2 June 2021, 10:30 am

-

12pm
---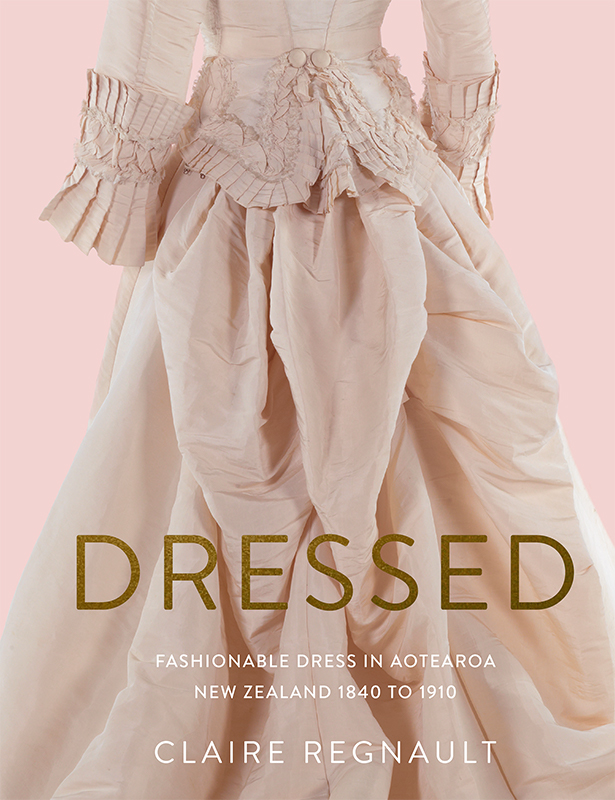 In May Te Papa Press will be launching Dressed: Fashionable dress in Aotearoa New Zealand 1840 to 1910 by Claire Regnault, Senior Curator New Zealand History here at Te Papa. This richly illustrated and lively social history explores the creation, consumption and spectacle of fashionable dress in Aotearoa New Zealand, and teems with the fascinating, busy lives of early businesswomen, society women and civic figures.
Join Claire Regnault for an illustrated talk on the development of the book, including insights into some of key collection items and personalities that inspired specific chapters.
Hear Claire's interview about Dressed on Radio New Zealand.
To coincide with this event, this gorgeous publication will be available for purchase on the day at a special 20% discount. Read more about Dressed: Fashionable Dress in Aotearoa New Zealand 1840 to 1910.
Claire Regnault has worked in the art gallery and museum sector since the mid-1990s. While her curatorial practice has encompassed art, design and popular culture, her research interests lie primarily in New Zealand's dress histories and associated industries. Her latest book, Dressed, is a social history of fashionable dress in Aotearoa New Zealand from 1840 to 1910. Claire is an active member of the Costume & Textile Association of New Zealand(link is external), and regularly contributes to the association's symposia and journal. She represents Te Papa on the Eden Hore Central Otago steering group and on the board of National Digital Forum(link is external)
Feature image: Detail from: Sketch of the performance played on board "HMS Galatea" (the audience seen from the stage)., 1869, by Nicholas Chevalier. Purchased 1975 with Special Government Grant. Te Papa (1975-0001-4)
---
Member $25, Student $27, Non-member $30 (incl. refreshments and free parking)