Talk: Museum of the Everyday
Collecting mid-century and modern New Zealand objects
Friday 31 January 2020, 6:30 pm

-

8pm
---
About the Event
The Museum of the Everyday is an incredible online catalogue and archive of mid-century New Zealand historical curiosities and artefacts. Collector Christine Fernyhough has spent years searching out everyday objects that defined the 1950s and 60s in New Zealand creating a beautiful physical time capsule of nostalgia she calls The Butterfly House. The Museum of the Everyday is the digital record of what the house holds.
At this one off event join Christine in discussion with Bronwyn Labrum, Head of New Zealand and Pacific Cultures at Te Papa, to journey through Christine's collection, take a look at memorabilia from New Zealand's golden era and explore ideas of collecting and preserving our nation's history through two very different perspectives; the national museum and an accidental curator.
Christine's book Mid-Century Living: The Butterfly House will be available for purchase and there will be time for a drink and questions after the discussion.
About the Book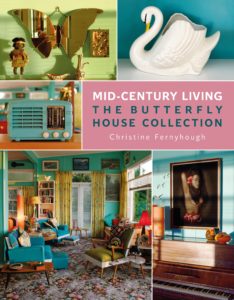 Spending untold hours seeking out furniture, ceramics, tableware, utensils, lamps, naive art and much more, at garage sales, op shops and auction houses has been pure joy for Fernyhough. Not for her, the clinical online purchase – objects must be discovered, often serendipitously, and held. In an age of instant gratification and online purchases, Mid-Century Living: The Butterfly House is unashamedly nostalgic. It celebrates the timeless elegance of objects from our past. Objects that were often locally made and manufactured, by craftspeople and artisans, including the iconic Crown Lynn. Moving through each of the rooms in the Butterfly House, Fernyhough shares the history of each object and threads her own personal story into the narrative.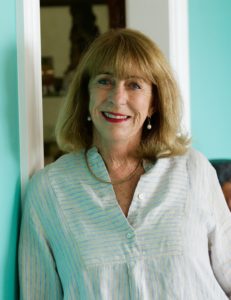 Christine Fernyhough is an Auckland philanthropist, who co-founded Books in Homes with Alan Duff in 1994 and in 2000, the Gifted Kids Programme for high achieving children in low-decile schools. In 2004, recently widowed, Fernyhough bought the legendary Castle Hill Station in the Canterbury Alps, which she transformed into a high-performing farm. The station came to national attention in 2007 when she published The Road to Castle Hill: A High Country Love Story. Fernyhough was made an ONZM in 2000 and a CNZM in 2011, for services to education and the community. In 2015, Fernyhough established the Museum of the Everyday, based on her personal collection, which is celebrated in Mid-Century Living: The Butterfly House Collection.
---
Includes refreshments and free parking