A History of Animation: Wonderland Wednesdays
Wednesday 5 February, 5pm

-

8pm
---
Wonderland Wednesdays is a series of 4 talks happening throughout February in relation to Te Papa's Wonderland exhibition covering ideas around animation, language, mental health, feminism and creativity. All talks will take place on the marae in the evening, it includes a chance to see the exhibition and a themed canape and a drink, with a cash bar available throughout the night.
Mariya Kalachova, Lead Animator at Weta, will take us through how animators have attempted to share the magic of Alice's story on the big screen throughout the ages. There are at least 40 film and television adaptations of Alice in Wonderland, and many more based around the themes and ideas of Alice. Why is this story, written in 1865, an undoubtedly bizarre and complicated tale, so extremely popular to adapt to film?
Of course it undoubtedly attracts creatives to the fantastic and magical characters and settings within. Tempting them to try the latest tricks and film magic to bring such extreme ideas to life such as Alice falling down the rabbit hole or growing into a giant. Who can resist, given the resources, trying to re-create the Mad Hatter's tea party? So enamoured was Disney with the scope of the fantasy world of Wonderland that not only did he scrap a live action version in favour of a less constricting fully animated Alice, but he also chose to work from the sketches of Mary Blair, modernist and high contrast, whilst also scrapping a more realistic, literal script by Aldous Huxley. He had previously tried to venture into Wonderland in one of his 'laugh-o-grams' and Mickey's short Thru the Mirror. In many ways, one cannot venture through the looking glass, into a world without rules, without using animation, as Disney was continuously tempted into.
Very few adaptations stuck wholly to the original plot of the book, combining this with the appeal of animated versions to younger audiences, many people do not know the original written version of Alice. The themes are common to our experiences though; growing up, alienation, discovering and losing one's sense of understanding, control, and self.  Alice's Adventures in Wonderland has even been spoken about as stories of self-discovery, politics, colonisation, immigration, drugs, sex, war, and even eating disorders.
From Disney's charming fantastical afternoon daydream, to Neo escaping the Matrix; it's no surprise that this story continues to be so appealing to adapt. And although it's always tempting and enjoyable to dive down the rabbithole and search for meaning in Alice's Wonderland, perhaps it's even more fun to just to enjoy the spectacle.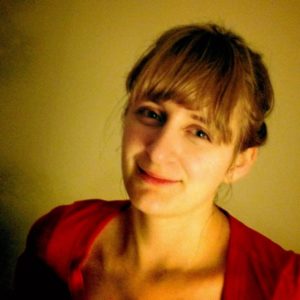 Mariya Kalachova was born in the USSR, and growing up in Australia and Canada, Mariya studied Digital Arts at The Australian National University. While she began her PhD, with a focus on Fairy Tales in Animation, she was quickly lured away by the fun of computer animation and has been working in the film industry ever since on everything from the extremely cartoony Hotel Transylvannia 2 to hyper realistic facial on Gemini Man. She is currently a Lead Animator at Weta Digital.
Programme:
5-6pm: A chance to see Wonderland
6-6:15pm: Settle into the marae grab a drink and snack
6:15-7:15pm: Talk
7:15-8pm: Time for drinks and chats
---
Includes exhibition entry, free parking, a welcome drink and themed canape