Wonderland Wednesdays: A History of Animation
Evening includes talk, plus complimentary exhibition entry (usually $23 general), parking (usually $6), welcome drink (usually $10), and themed canape
Wednesday 5 February 2020, 5pm

-

8pm
---
Why is Alice in Wonderland, a bizarre, complicated tale written in 1865, so popular to adapt to film? Mariya Kalachova, Lead Animator at Weta, gives an intriguing insider's guide into how animators have shared the magic of Alice's story on the big screen – through the decades. Plus, visit the Wonderland exhibition without the crowds, and enjoy refreshments after the talk.
Programme
5–6pm: Free entry to Wonderland
6–6:15pm: Settle in at Te Marae with a welcome drink & canape
6:15–7:15pm: Talk
7:15–8pm: Relax, chat, and enjoy refreshments from the cash bar
About the speaker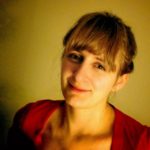 Mariya Kalachova was born in the USSR, grew up in Australia and Canada, and studied Digital Arts at The Australian National University. She began a PhD with a focus on Fairy Tales in Animation, but was quickly lured away by the fun of computer animation. She has been working in the film industry ever since, on everything from the extremely cartoony Hotel Transylvania 2 to hyper realistic facials on Gemini Man. She is currently a Lead Animator at Weta Digital.
Mariya says: 'From Disney's charming fantastical afternoon daydream to Neo escaping the Matrix, it's no surprise that this story continues to be so appealing to adapt. And although it's always tempting and enjoyable to dive down the rabbit hole and search for meaning in Alice's Wonderland, perhaps it's even more fun to just to enjoy the spectacle.'
Wonderland Wednesdays
This talk is part of the Wonderland Wednesdays series connecting the Wonderland exhibition to four topics: animation, language, mental health, and feminism and creativity. All talks are at Te Marae in the evening and include free exhibition entry, themed canape, and welcome drink. Cash bar available throughout the night.
---
Evening includes talk, plus complimentary exhibition entry (usually $23 general), parking (usually $6), welcome drink (usually $10), and themed canape