(Postponed)Talk: Greek Easter 101
4 speakers & sample traditional Greek Easter food!
Friday 3 April, 5pm

-

6:30 pm
---
This event is postponed until further notice.
To Πάσχα (Greek Easter or Eastern Orthodox Easter) is the most important cultural and religious event of the Hellenic (Greek) calendar. The Friends of Te Papa and Hellenic New Zealand Congress (HNZC) are delighted to share Greek Easter with you in an intimate look at how Hellenic communities celebrate Easter. While it is similar to Western Easter, there are some major differences including no chocolate Easter eggs! HNZC President, Dr David Philips will welcome guests to the event and introduce our 4 speakers.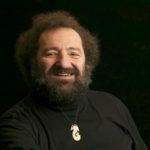 Remembering Through a Child's Eyes: Our speaker will talk about personal experiences of Easter in Greece as a child. Even in Greece, there are regional differences in how Easter is celebrated. It is a magical time with special foods, fasting and family gatherings. Tolis Papazoglou is a scenographer, director and translator. Born in Athens, he is a HNZC committee member and past president, hailing from Constantinople (now Istanbul) in Turkey and Tripoli in Greece.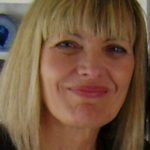 Easter Food: We will explore what foods you can eat or not eat during the fasting period, what foods are eaten only at Easter time and their significance. Greek Easter foods include mostly vegan foods for νηστεία (Great Lent fast), κόκκινα αυγά (red eggs), τσουρέκια (Easter bread) and μαγειρίτσα (offal soup). Celia Lillis is a founding member of the HNZC. She has studied Information & Library Studies and works as a Librarian for Wellington City Libraries.
Easter Traditions: While Greek Easter is closely associated with church, there are a number of traditions and customs that occur outside of the church and in the home.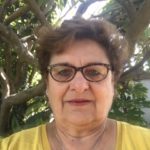 We'll explore how families prepare and celebrate Greek Easter from cleaning the house to coming home after midnight service and breaking fast. Stella Bares is a recipient of the Queen Services Order (QSO) for services to the Greek community. She is a fabulous cook and past president of various Greek organisations including the Greek Orthodox Community.
Holy Week: Μεγάλη Εβδομάδα (Holy Week or Big Week) is a revival of Jesus' last days, his death and resurrection.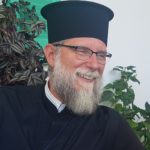 Reverend Father Paul Patitsas will talk about the church services and ceremonies on Palm Sunday, Holy Wednesday, Good Friday and Holy Saturday. Reverend Father Paul Patitsas is a priest of the Holy Greek Orthodox Metropolis of New Zealand. He serves the Holy Trinity Greek Orthodox Church in Auckland since 2010.
---
Includes free parking & refreshments