'Feathermania: Fashion to die for' Floortalk
Thursday 7 October 2021, 10:30 am

-

11:30 am
---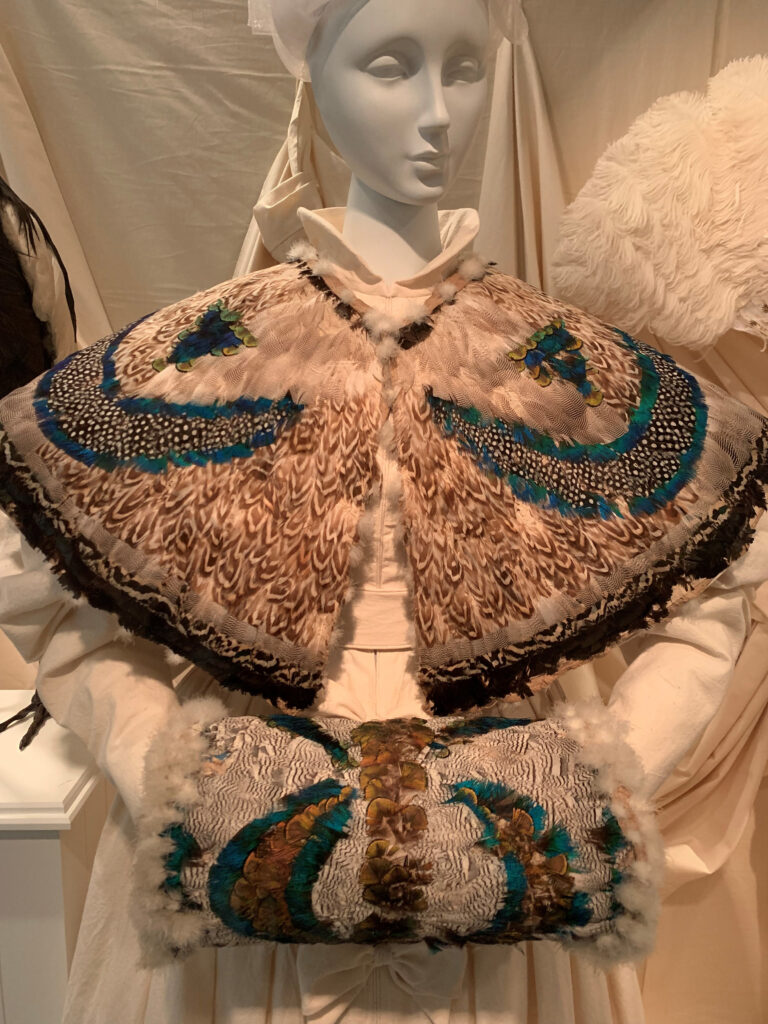 This is event is sold out, to add your name on the waitinglist email friends@tepapa.govt.nz or see here for our recently added events.
Join Senior Curator Claire Regnault in Feathermania for a lively floor talk on the fashion for feathers in the 19th century, including stories of New Zealand's bird hunters, 'feather furriers' and ostrich farmers,  the impact the craze had on bird populations the world over and the people who fought to stop it.
Curated to coincide with Claire's book Dressed: Fashionable Women's Dress 1840 to 1910 (Te Papa Press), Feathermania features feather adorned mantles, fans, muffs, and matching collars and even jewellery from the national collection, some of which we saw in her recent illustrated lecture to the Friends.
Claire Regnault is Senior Curator New Zealand Culture and History at Te Papa and has worked as a curator in the art gallery and museum sector since 1994. Her curatorial practice is eclectic in nature and she is particularly passionate about New Zealand's fashion history. She is the author of New Zealand Gown of the Year (2003), and co-author, with Douglas Lloyd Jenkins and Lucy Hammonds of The Dress Circle: New Zealand Fashion Design Since 1940 (2010), which was a finalist in the 2011 NZ Post Book Awards. She is an active member of the Costume & Textile Association of New Zealand, and regularly contributes to the association's symposia and journal.
---
Member $15. Members only. Numbers limited. (incl. free parking)