Changing History: The history of curriculum change
A panel discussion.
Friday 19 August, 5:30 pm

-

7pm
---
The introduction of the Aotearoa New Zealand Histories Curriculum for students in Years 1-10 is a significant change for the New Zealand Curriculum which had previously largely avoided compulsory subjects or content.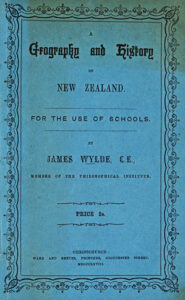 Unlike many other countries, in the history of New Zealand has not been routinely taught in schools.  As a result of a petition to Parliament by students from Otorohanga High School, the New Zealand school curriculum is now in the process of change so that everyone who goes to school will be able to explore the history of the country they live in.
We are fortunate to have Leah Bell, one of the students who presented the petition, discussing this major change in the curriculum of New Zealand schools with Gregor Fountain, formerly Principal of Wellington College. Gregor will examine the factors which led to the introduction of the curriculum and provide some thoughts on why it took so long.  He'll provide a broad overview of the curriculum and identify some opportunities that this development might bring for Te Papa.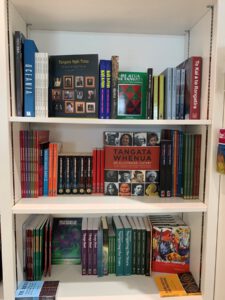 Here is what the Prime Minister had to say about our two speakers at her Commencement address at Harvard University this year:
"Leah Bell and Waimarama Anderson were two young students from a public school in New Zealand called Otorohanga College. They couldn't understand why every young New Zealander didn't learn at school about New Zealand history including the New Zealand Wars, the conflict between British and colonial troops and Māori in the 19th century. These two students pushed for change, presenting a petition to parliament. And they succeeded. Next year, for the first time, our young people are universally learning about their past, their culture, and their history.
But what is important here is not just what our young people learn, but how. In a disinformation age, we need to learn to analyse and critique information. That doesn't mean teaching 'mistrust', but rather as my old history teacher, Mr Fountain extolled: 'to understand the limitations of a single piece of information, and that there is always a range of perspectives on events and decisions'."
Gregor Fountain was involved in History education in New Zealand as a teacher, Head of Department and examiner, before becoming Principal of Paraparaumu College (2013-2018) and Wellington College (2018-2021).  He was chairperson of the New Zealand History Teachers' Association between 2004 and 2006.  He is currently the Strategic Engagement Manager at Sport New Zealand – Ihi Aotearoa.
---
25