Art Tour: Pictures of people and Decorative Arts
Thursday 8 July 2021, 7:15 pm

-

8pm
---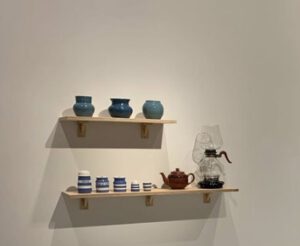 Pictures of people: Do we value portraits for who they picture, or because of who painted them? Do we respond to pictures of celebrities, or do we care more about those we feel personally connected to? Go back of house with  Rebecca Rice (Curator Historical New Zealand Art) to ponder these and other questions, through looking at a diverse selection of portraits from the National Collection.
The collections of decorative arts and design have been part of the art collection since the early 1950s. How did collecting occur and why? Justine Olsen (Curator of Decorative Arts and Design) takes you behind the scenes to view and discuss particular objects that highlight changing ideas over the last 70 years.
Back to Te Papa Friends Takeover page
---
Member $15. Members only. Numbers limited.