The Forgotten Coast
Presented by author Richard Shaw
Thursday 27 January, 5:30 pm

-

7pm
---
Aotearoa New Zealand has a dark colonial past and the reckoning with its legacy has been a long time coming. The lid is slowly lifting on colonisation, the New Zealand Wars and Pākehā privilege. Professor Richard Shaw adds to the conversation in his powerful memoir, The Forgotten Coast, which interrogates his family history and pieces together the lives of three significant male ancestors — Andrew Gilhooly, his great grandfather; Dick Gilhooly, his great-uncle; and Bob Shaw, his father.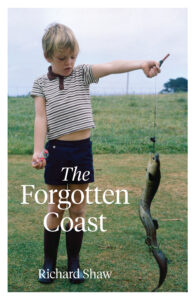 Through them, Shaw unpacks his 'forgotten' family history and tries to make sense of the past. Threaded through its narrative are issues of land confiscation; Shaw's Irish roots and Catholicism; his fascination with his priest-uncle, the scholar Dick Gilhooly; and how he came to better understand his orphanage-raised father.
The heart of the memoir examines how land in Taranaki was confiscated from the people of Parihaka following the invasion of the village during the New Zealand Wars and sold to Andrew Gilhooly, a member of the Armed Constabulary who was part of the invading force on the 5 November 1881.
Richard Shaw lives with his partner Ema in Papaioea Palmerston North, where he is a Professor of Politics at Massey University's College of Humanities and Social Sciences. He teaches courses in New Zealand and comparative politics, and his research interests are in Cabinet government systems, and specifically in the roles of political advisers in government ministers' offices. He is a regular contributor to The Conversation. When he is not at work, he and Ema can generally be found wandering along the beach out at Te Whārangi Foxton Beach.
Hear Richard's interview on Radio NZ  and read more here.
Copies of book will be available for purchase and signing at the end of the event.
Feature image: Detail from: New Zealand author Richard Shaw's great-grandfather Andrew Gilhooly pictured with the AC Coastal football team. Andrew is holding the ball. Image provided and reproduced courtesy of R. Shaw.
---
Member $20, Student $25, Non-member $30 (incl. a glass of wine and free parking)