Talk: The diversity and conservation of New Zealand orchids
Wednesday 5 May 2021, 10:30 am

-

11:30 am
---
Did you know that more than 30% of our orchids are of conservation concern, with some species reduced to only a few hundred plants and restricted to a single locality? A number of potentially new species are also facing the threat of extinction. What can we do to save them?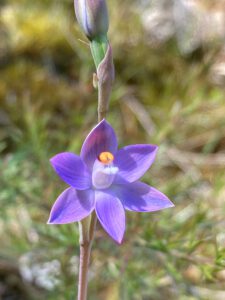 Te Papa Botanist and orchid specialist Carlos Lehnebach will talk about current research projects whose aims are describing the diversity of orchid species in NZ, understanding their partnerships with fungi and pollinators, and developing methods to help propagate those rare and threatened species from seed to assist the conservation of rare and threatened plants. 
Carlos Lehnebach (Curator of Botany) studies the diversity, evolution and conservation of New Zealand flowering plants. His main groups of interest are terrestrial and epiphytic orchids, alpine plants, and plants shared with other land masses in the Southern Hemisphere.
In January 2011, Carlos explored the Mount Arthur and Cobb Reservoir area of Kahurangi National Park. Seven native Myosotis species were located, one of which is named for him.
---
Member $20, Non-member $25 (incl. talk and free parking)