Event Cancelled: 'Pages of Mercury' curator talk
Wednesday 23 March, 2:30 pm

-

4pm
---
Join us for a very special tour of Pages of Mercury at City Gallery Te Whare Toi with senior curator Aaron Lister.
Rita Angus is one of New Zealand's pioneering figures of modernism, through her art she counted and confronted the restrictions and attitudes prevalent in the nations culture at the time. In this way Rita and her work resonate with Hilma and her own abstract explorations. Of all her work, Angus's Moon drawings—where she lifts her eyes to the night sky and to the unknown—edge closest towards af Klint's mystical, heavily symbolic artistic language. As was the case until recently with af Klint's work, the Moon sketches are little known. They sit outside the conventional understandings of Angus's work, which largely centres around her contribution to landscape and portraiture.
Extracted from her 'Pages of Mercury' sketchbooks, the drawings are on long term loan to Te Papa from the Rita Angus Estate.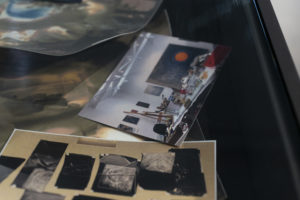 Local artists Andrew Beck and Séraphine Pick have long been fascinated with these drawings. They have come together under their auspices, thinking through and working in or around them together for a number of years. Pages of Mercury explores Beck and Pick's relationship to these drawings as artists who see and respond to something in them that others have not. The new and collaborative works they have made for this exhibition manifest a shared understanding of what is at stake in these enigmatic drawings and the generative possibilities that come from pushing one's practice outside of itself to seek different forms and outcomes—as Angus did with her Moon drawings.
Please gather at the foyer of the City Gallery by 2.15. Vaccine passes and masks will be needed. Access to Hilma af Klint is not included.
---
Member $20, Non-member $25 (Incl. admission and talk)