History of the Suit
Professor Christopher Breward, Director of Collection & Research, National Galleries of Scotland
Saturday 14 December 2019, 11am

-

12pm
---
For over 400 years the tailored suit has dominated wardrobes the world over. Its seemingly simple form, inspired by royal, military, religious and professional clothing, has provided a functional and often elegant uniform for modern life. But whether bespoke or ready-made, for street or office wear, during times of celebration or of crisis, we typically take the suit for granted, ignoring its complex construction and many symbolic meanings.
This lecture, based on Christopher's recent celebrated book 'The Suit: Form, Function & Style' (Reaktion, 2017), unpicks the story of this most familiar garment, from its emergence in Western Europe and the Mughal Courts in the seventeenth-century to today. Suit wearing figures from the Savile Row gentleman to the Wall Street businessman or the conservative politician have long embodied ideas of tradition, mainstream masculinity, power and respectability, but the suit has also been used to disrupt stable concepts of gender, class and social conformity. Adopted and subverted by women, artists, musicians and political revolutionaries through the decades – from dandies and Sapeurs to the Zoot suit and Le Smoking – the suit is also a device for challenging the status quo.
For all those interested in the power of clothing to reveal or distort truths, or the history and meaning of menswear, the lecture will offer new perspectives on this most mundane, and poetic, product of modern culture.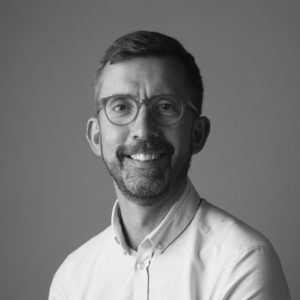 Professor Christopher Breward is Director of Collection and Research at the National Galleries of Scotland. He was trained at the Courtauld Institute and the Royal College of Art, London and has previously worked as Head of Research at the Victoria & Albert Museum, London and as Principal of Edinburgh College of Art, University of Edinburgh. His published interests include the relationship between Art and Fashion, Visual and cultural histories of masculinity and histories of city life.
This event is presented in partnership with Te Papa and the 'Millennial Masculinities: Queers, Pimp Daddies and Lumbersexuals' conference at Massey University 10 & 11 December.
Image: Sapeurs wait for a taxi to go to a wedding reception, Héctor Mediavilla/Splash/Corbis
---
Includes free parking & 20% discount at Espresso