Wonder in Adulthood: Wonderland Wednesdays
Wednesday 26 February, 5pm

-

8pm
---
Wonderland Wednesdays is a series of 4 talks happening throughout February in relation to Te Papa's Wonderland exhibition covering ideas around animation, language, mental health, feminism and creativity. All talks will take place on the marae in the evening, it includes a chance to see the exhibition and a themed canape and a drink, with a cash bar available throughout the night.
Maintaining curiosity, creativity, connectedness and mindfulness into adulthood is becoming increasingly difficult as societal expectations and pressures on us increase. Alice's curiosity and wonder are what lead her through her adventure and ultimately results in her growing as a person. Join us for a lively discussion amongst some of the most forward thinking professionals in the wellbeing and creative industries to explore how they are making space for some childhood wonder and why this is important to workplace happiness and mental health.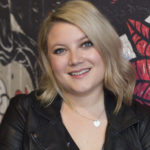 Jasmine Salter is an experienced community DJ. She's supported and helped communities grow over the past 5 years. In her roles at BizDojo and Wellington Museum, she's created environments where connections, collaboration, community, and creativity were sparked daily. She lives by the ABC mantra of Always Be Curious – and particularly loves supporting others to adopt and benefit from this mindset.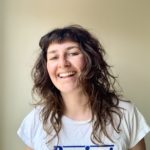 Sarah Tuck is the cofounder and kaitiaki of CoLiberate – a social enterprise generating an equivalent of a 'gym' culture for your mental health and emotional wellbeing. She has witnessed the transformative power in a community-based approach, face-to-face connection, and radical playfulness. Sarah is personally known for her serious, serious, giggle approach – and more widely recognized as an Internationally Award-Winning theatre performer, Young Innovator of the Year finalist and TedX speaker.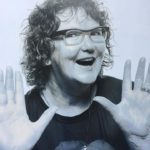 Emily Loughnan has spent her career telling stories and entertaining audiences, first through the medium of television and for the last 25 years leading the creative team at Click Suite in making unique interactive media. You'll find her work in museums all around the world and you can often find her lurking in exhibitions watching the visitors – looking out for the moment of wide-open-wonder when she can see a connection has been made. That is a moment of joy for her.
Jase Patu is an award winning facilitator, yoga studio owner, keynote speaker and creator of M3 – Mindfulness for children. He is a huge advocate for mindfulness and it's effects on our mental health and wellbeing. He was a popular speaker at Ted X Wellington this year.
Programme:
5-6pm: A chance to see Wonderland
6-6:15pm: Settle into the marae grab a drink and snack
6:15-7:15pm: Panel discussion
7:15-8pm: Time for drinks, chats & lego play!
---
Includes exhibition entry, free parking, a welcome drink and themed canape